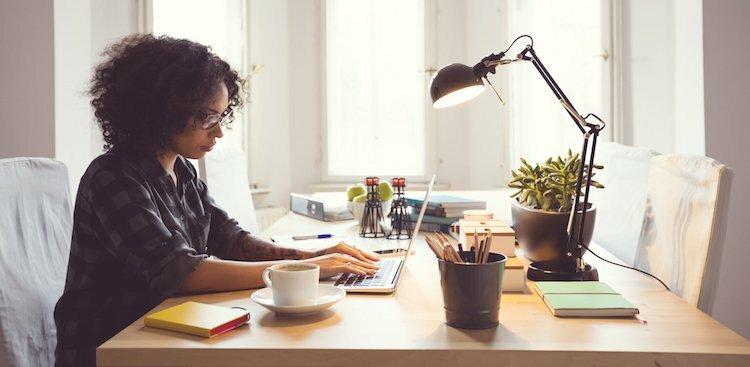 21 Mar

I Quit My Job

I quit my job. I feel a sense of relief. You heard me correctly.  I announced to my close friends and family over the last few weeks that I'm DONE writing and speaking about Faithful Finance.  I quit because it's gotten really hard.  I quit because I have children that I love with all of my heart, mind and soul. I don't want to miss one single minute of the precious years I have with them before they launch into their adult lives. I also quit because it's not glamorous to sit behind a computer and wait for people to LIKE or SHARE your thoughts and creative words. I quit because I'm tired of waiting on God to open doors.  I quit because I'm really just tired.

Finally, I quit for good, no looking back, because some important people in the Publishing world told me that I have a lot of talent but nobody knows who I am. In order to write another book, I have to sell this book to thousands of people who don't know who I am.  In order to sell this book, I have to continue to build my platform.  In order to build a platform, I have to keep putting myself out there day after day after day.  I have to keep writing words that are part of my soul that I don't know if anyone is reading.  I have to keep doing interviews about the same topics over and over.  I have to worry about whether I look good enough, if I'm smart enough, if I'm eloquent enough, if I have the "IT" factor or not, if people like me, if I offend people, If I'm vulnerable enough in my writing, if I'm not vulnerable enough and therefore appear phony, and on and on and on.

But God.

He called me to tell me people that we can change the world with our finances if we can learn to manage them in such a way that our money doesn't manage us.  He called me to tell missionaries, pastors, priests and people in the trenches being the hands and feet of Jesus that we see them.  He called me to tell His servants that we will take our hard-earned money and support them financially because we believe in the Kingdom work they're doing.  He called me to tell people that the biggest myth regarding money is that it's evil.  He called me to tell people that the LOVE of money above all else is evil, not money itself.  He called me to tell people that we can change the world if we use our finances to bless our families as well as those in need.  He called me to tell people you don't have to live in fear as it relates to your finances.  He called me to tell people 10 steps to manage your money wisely so you can finally be at peace regarding your finances. He called me to tell His children that work is noble and they don't have to live paycheck to paycheck, or one medical bill from bankruptcy or homelessness.  He called me to tell people that Jesus loves them. He called me to tell people that the best insurance policy you can ever have is an eternal relationship with Him.

So I quit "Quitting." I started writing and working and grinding out the hard daily work again of this calling.  I had to keep writing because my daughter prayed that I would have the courage to keep writing.  She asked me not to quit because she knew I would tell her never to quit when things became difficult.  She is only 11 years old. When did our roles reverse?  I stopped my "quitting stage" because I really love my husband.  He has sacrificed a lot personally and professionally so I can share The Good News of Jesus with people I'll never meet in my daily life. So I'm going to stick a fork in the road today and keep going.

So here I go again…

I'm going to pray like Jesus taught us to pray in the book of Matthew because there is no way I can continue this "calling" in my own strength.
"'Our Father in heaven,
hallowed be your name,
your kingdom come,
your will be done,
on earth as it is in heaven.
Give us today our daily bread.
And forgive us our debts,
as we also have forgiven our debtors.
And lead us not into temptation,
but deliver us from the evil one.
Jesus, I pray that at least one person will come to know you personally because they picked up a copy of Faithful Finance.  Please give me the courage to keep writing until as many people as possible know how to live a fruitful and peaceful life regarding their finances.
To learn more ways to achieve financial freedom according to Biblical principles, please grab a copy of my latest book: Faithful Finance: 10 Secrets to Move from Fearful Insecurity to Confident Control. 
I'm also very excited to announce the launch of Faithful Finance LIVE, which is now streaming on PureFlix. They're generously offering a FREE trial for 7 days so you can join me in my home. It's a peaceful setting to talk about our hopes, dreams, and fears as it relates to money. I want to bless you by giving you more practical tools and tips so you can learn to manage your money, so it doesn't end up managing you.
Please comment below and let me know what topics are important to you. What causes you to lie awake at night? I want to answer your questions and put your mind at
ease. #FaithfulFinance