24 May

If You're Not Involved in the Fight, Don't Complain about Who Wins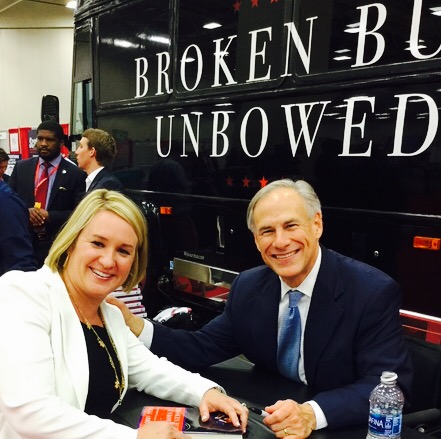 I recently had the opportunity to meet Texas Governor Greg Abbott. He currently is travelling around the state of Texas on a tour to promote his new book. We have the same literary agent so I had the opportunity to pass along a copy of Faithful Finance to him as well.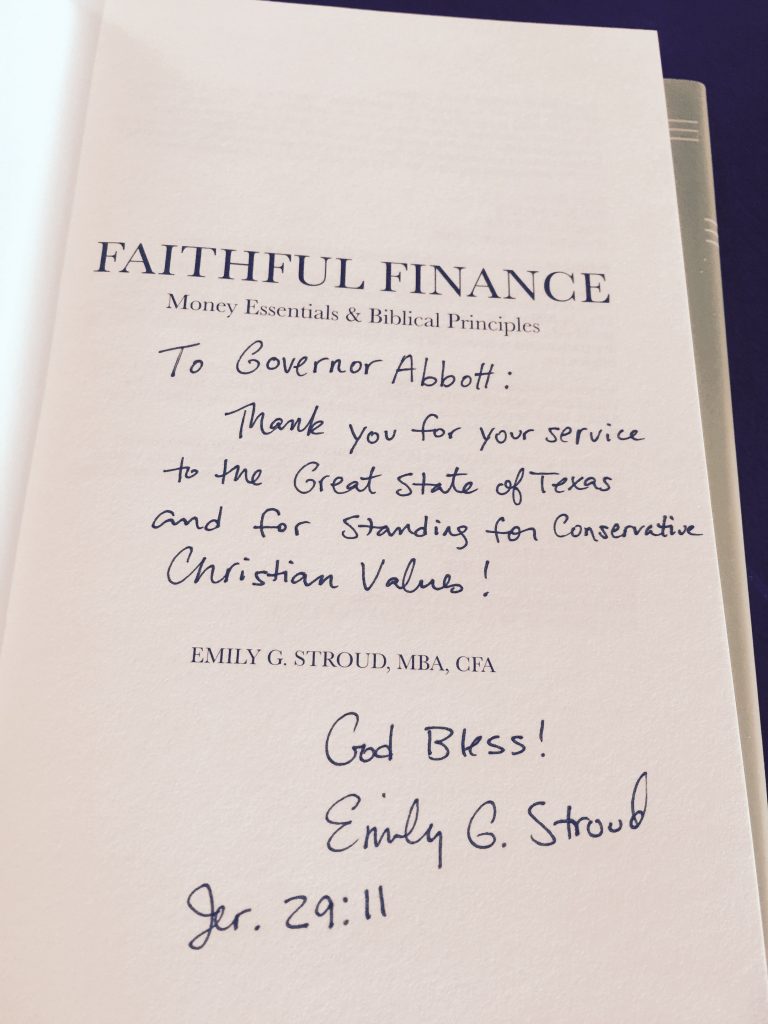 Greg Abbott is a very strong leader and he is quite resilient. He has a long and impressive resume. However, what I admire most about him is that he stands up for what he believes and he is an overcomer. I have the utmost respect for someone who has walked through fire but is not burned.
Greg Abbott had everything going for him in his early 20's. He was doing his best to set himself up to live happily ever after. At the age of 26, he was a newlywed, had just graduated from law school, and had accepted a job at a prestigious law firm in Houston, Texas. All he had left to do before he started his new job was to pass the Texas Bar Exam so he would be licensed to practice law.
Abbott had always been a very good athlete. While in law school, he often went running to clear his head and get some much-needed exercise. He said it was his best therapy. Just like he did every other day while studying for the Bar exam, he went for an afternoon run along a neighborhood street in Houston. This was his normal routine. Suddenly out of nowhere, a huge oak tree that had been damaged in a previous storm, fell on top of him and trapped him so he could not move. Unexpectedly, he became paralyzed at the age of 26. All of a sudden, his happily ever after story was about to take a major detour.
When tragedy strikes, we all have two choices: either get busy living or get busy dying. Mr. Abbott was a fighter. He endured multiple surgeries, months of physical therapy, and many painful procedures. He chose the hard road to living again. He believed that even though he would be confined to a wheelchair for the rest of his days, he could still live a very full life. He already knew he could use his story of tragedy and triumph to inspire others. Mr. Abbott did not give up on his dreams, he just modified them to reflect his new normal. Being in a wheelchair has not slowed him down at all. I encourage everyone to get a copy of his new book, "Broken But Unbowed: The Fight to Fix a Broken America."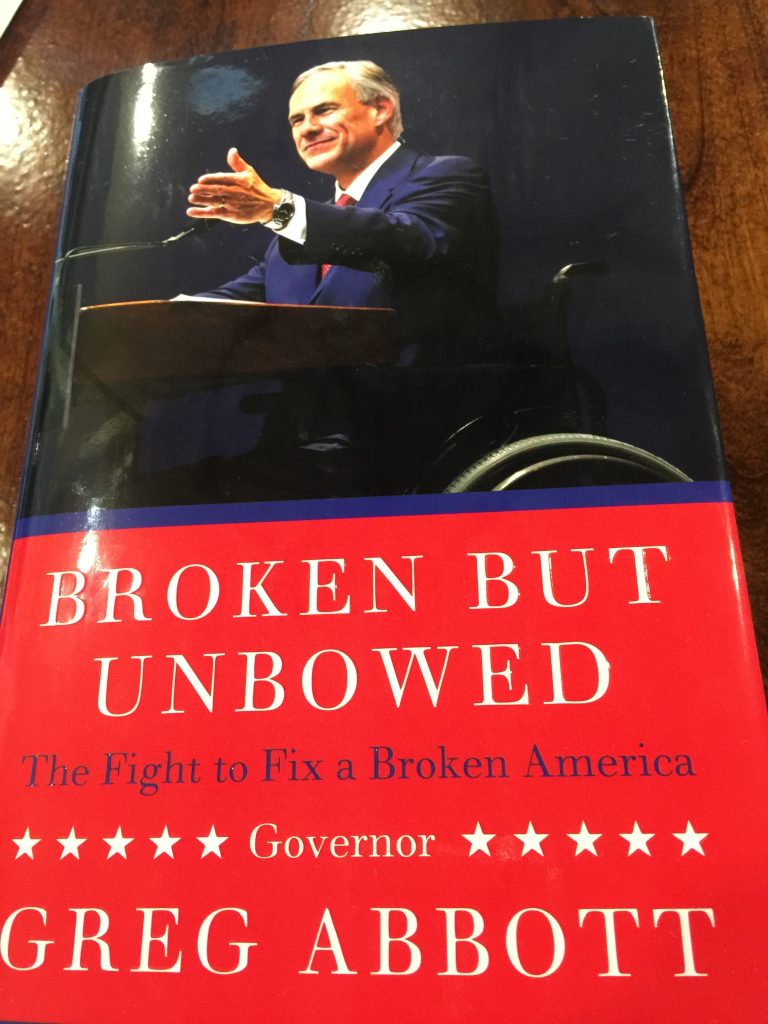 Mr. Abbott has waged a number of legal challenges against the federal government because he believes our country has become unhinged from the Constitution. He believes the Constitution that formed our country has been broken. However, the people of America are NOT broken. It is our responsibility as concerned citizens to help restore America. We need more people willing to stand up and lead, both in our government and in our local churches.
I have been inspired by Mr. Abbott as well to get involved in local issues that affect my community. If we do not voice our opinions and concerns to our elected representatives, we have no one to blame but ourselves. I want to encourage all citizens to make sure your voice is heard. If you have a strong opinion on an issue, write to your mayor, your state representative, the Attorney General, and the Governor of your state. Believe it or not, they actually do want to hear from you and what your position is on an issue. We must not forget that they have been elected to office in order to vote for issues according to the will of their constituents.
Whether we like it or not, our local cities, states, and federal government receive a lot of our hard-earned money through sales tax, property taxes, and federal income tax. If we are going to do our best to help our government be a wise steward of our money, we better let them know that we still believe in America and the right to be heard. If you do not like the direction that our country is moving in, do not sit on the sidelines. Get involved.  Be a leader!