15 Jan

Understanding the New $900B Stimulus Package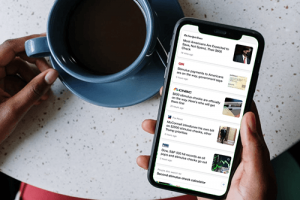 As many already know, on Monday, December 21st, 2020, Congress passed an emergency stimulus package to provide aid to Americans struggling from the COVID-19 pandemic. The bill was approved to deliver approximately $900 billion in aid.
The latest stimulus package was put in place to provide funding for unemployment benefits, small businesses, rental assistance and vaccine distribution. This bill also includes direct economic payments to individual Americans.
This groundbreaking emergency relief bill has been a work-in-progress for some time and was singed in hopes to bring some economic relief to those hit financially by the pandemic. There is a great deal included in this expansive bill, and a lot for Americans to digest. Here at Faithful Finance we want to help break down some of the key components of this bill so you can gain a better understanding of what it includes and how it may impact you.
Small Business Administration Funding
One of the cornerstones of this new bill is that it includes approximately $325 billion in funding to the Small Business Administration. More specifically, the bill gives $284 billion in funding to replenish the Paycheck Protection Program (PPP) which provides forgivable small business loans to eligible applicants.
On January 11th, 2021, the Small Business Administration (SBA) re-opened the Paycheck Protection Program (PPP) loan portal. This program is dedicated to helping underserved small businesses and addressing their potential access to capital barriers by granting PPP access to the community financial institutions (CFIs) that typically serve these areas of concern.
The initial relaunch is accepting First Draw PPP loan applications from participating CFIs who did not receive a PPP loan before the program closed in August, 2020. On January 13th, 2021, participating CFIs may begin submitting applications to the SBA for Second Draw PPP loans.
To be eligible for a second PPP loan, the applying small business must have less than 300 employees and sustained at least a 30% loss in revenue during any quarter of 2020. Small 501(C)(6) organizations who have 150 or fewer employees will also be eligible for a PPP loan during this round of funding.
Unemployment Benefit Funding
Another large component of the $900B Stimulus Package includes funding for unemployment benefits for out-of-work Americans. This bill allows unemployed Americans to receive $300 per week in federal funding in addition to any existing unemployment aid they may be getting from their state. These additional unemployment benefits provide aid for 11 weeks from their expiration through at least March 14, 2021.
There is also an 11-week extension of the Pandemic Unemployment Assistance (PUA) program that allows workers including self-employed and gig workers to receive aid.
Direct Economic Impact Payments
Perhaps the most talked about portion of the new stimulus package has been the individual stimulus checks, or economic impact payments. In 2020, the CARES Act provided a round of stimulus checks for eligible Americans.
Tax filers with an adjusted gross income of $75,000 for individuals or $150,000 for married couples filing joint returns, were able to receive a full payment of $1,200 per individual or $2,4000 per couple.
The new bill, on the other hand, delivers a maximum of $600 per individual and $1,200 per couple, utilizing the same income guidelines.  Parents will also be able to receive $600 for each qualifying child. The payments will either be direct deposited to the account used to receive tax returns, or a check will be mailed directly to the recipient through the US mail.
You can check the status of your payment online at https://www.irs.gov/coronavirus/get-my-payment.
If you have more questions about what this economic relief package could mean for you and your family, or if you are looking for financial advice on how to handle these unprecedented times, contact Faithful Finance to learn more. We are here to help you with all of your most important finance questions and help you on your journey to financial freedom.